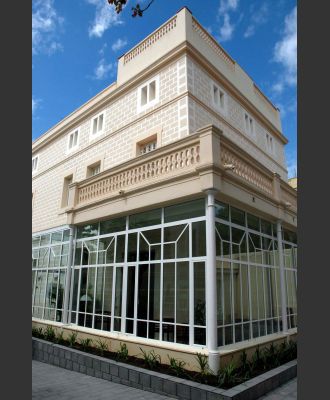 Pomaret, Barcelona
Rehabilitation isolated building of approximately 440m2, building with an age of 100 years, for dental clinic. The structure is based on load-bearing walls and wooden beams and slab pottery. The central staircase reaches the cover forming a staircase, spacious and bright. The affordable housing is flat with ceramic tiles and other hip roof ceramic tile. The remaining space of the plot is intended to courtyard garden, with direct access from the street. Currently access to ground floor is effected through two automatic glass doors, giving way to the lobby on the ground that places the dental office reception, with direct access to elevator, stairs and waiting room. On the first floor are projected six cabinets and sterilization room is located in the second seating areas, X-ray room, locker rooms and dining (restricted areas).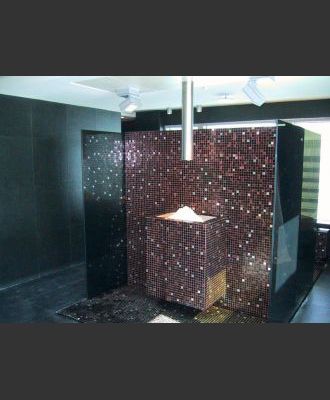 Marina, Barcelona
The works included the reform of the reception, lounges and restaurants (Bites, Enoteca and Arola) the Hotel Arts, approximately 2500m ². The work consisted of demolition of existing facilities. Electrical work, plumbing, telecommunications, air conditioning, marble floors and carpeting, plaster and ceilings. Woodwork both exterior and interior. Veneers and varnished wood furniture. Painting, stucco and finished with silver leaf. Glass and metal work. We also performed a building of approximately 1000m ² Spa, on the top two floors of Hotel Arts. Reception area, treatment rooms, relaxation rooms, water area, changing rooms and toilets. Chromotherapy in treatment rooms. Hamman, sauna, shower and ice pools.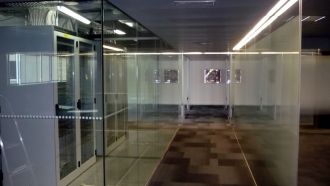 Gran Via Carlos III
Performing work consisting of offices for Call Center-Finconsum. From gauzy premises of about 1,200 m2 divided into ground floor and first floor, sectorizes by area, by glass screens silince and plasterboard. The air-conditioning, electrical, data, etc, mostly run on the metal ceiling. The floors are made of carpet in the interior of offices and granite in the entrance area, office and bathrooms. The finishes of the walls and pillars alternating wood paneling and painting. In exterior walls using aluminum frames with double glazing. Highlights of this work, the execution speed along the trim level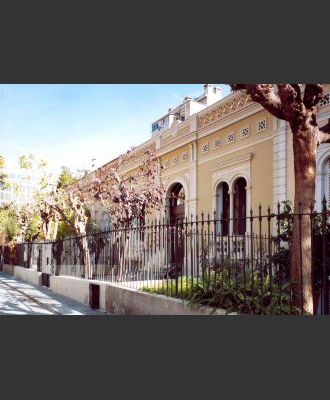 Permanyer Passage, Barcelona.
The work consisted of the rehabilitation of building for offices, it is a building of approximately 500m2 consisting of floors: basement, ground, first, second and cover. It is a building between the main façade and façade Permanyer Passatge after block interior. Opposite the building there is a small garden, bounded by a metal grid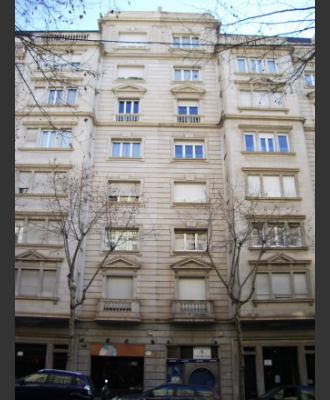 BALMES 456
Rehabilitation of the third and fourth floor of a building 40 years old. The intervention involves converting two houses plants currently occupying 3rd and 4th in 5 homes, to streamline and adapt spaces to a surface logic, both use and market the area. The performance took place inside the farm, maintaining the current structure, existing slabs, stairs, facade facade and interior courtyards. The performances keep the volume and the surface current of 651 m2.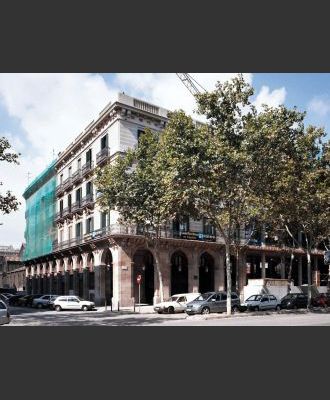 Pº Picasso, Barcelona
The works included in the Phase 1 consisted of the conditioning and waterproofing of the roof, demolition and reconstruction of the ladder, repairing cracks and fissures in main walls, reinforcement of slabs, adequacy of community facilities, replacement of downspouts and remodeling of the lobby , restoration of stucco and gateway to the farm. In a Phase 2 works included the interior of housing reform, strengthening slabs, lintels, implementation of new distribution with brickwork and plasterboard. Thumbnail CEILING and micro travertine in bathrooms. Veneer facing wall with IPE decking. Paved with stoneware, porcelain and wood IPE.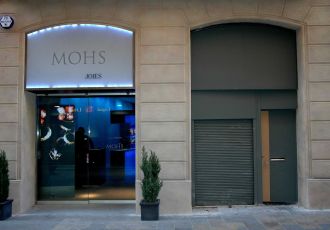 Sant Pau, Barcelona
The work consisted of conducting a jewelry of approximately 380m2, two floors: ground floor and basement. The store layout is a Ground Floor: An input space with safe area, bright display screen advertising and video surveillance: 5 showrooms with 9 speakers, two administrative offices, two bathrooms, one for the disabled, a wardrobe, a seating area, a space for plants and patio, in the basement: a foyer, an office with: 2 speakers, fanning space, seating area and an area of safes, another corridor intended to warehouse and technical space. On the facade, the work consisted of restoring the walls and to discover mouths lime plaster original drawings and borders. Training cushioning with lime walls of the ground floor. Recovery original moldings slabs templates by running "in situ" iron railings Repair Playing Original woodwork.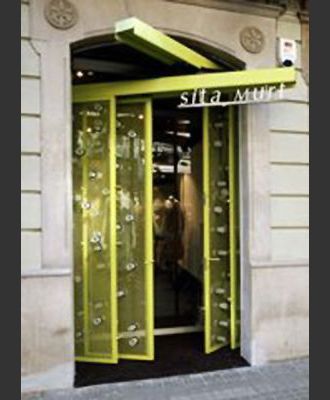 Sita Murt – Mallorca, Sant Cugat, Avinyó, Barcelona
The works included the reform of the existing premises of approx. 150 m2 respectively, incorporating some of these, stores basement, by drilling the barrel vault to Avinyó if a big step ladder and open a series of holes for light and ventilation to the basement and the work of furniture and decoration with sheet iron and stainless steel tubes.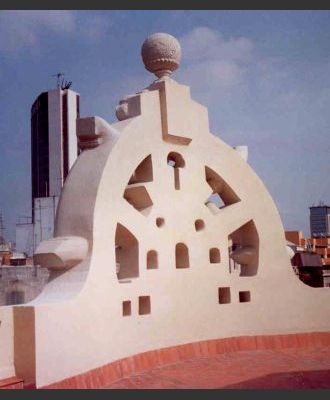 Enric Granados, Barcelona
The works consisted of the modification of several floors of two buildings, approximately 1800 m², consisting of ground floor plus five. The work consisted of structural reinforcement beams with woodworm pathology. Rehabilitation facade, common courtyards and decks. Exterior carpentry wood interior. Repair and painting of the stairs. Electrical, heating, plumbing and gas. Installing elevators.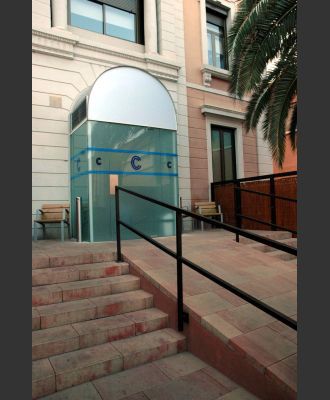 Buigas, Barcelona
The work consisted in completely rehabilitate situadot IDOC space on the first floor of Corachán 1, have reodenado the current space, improving circulation inteiores both for patients and medical service. Providing new opportunities for cancer treatments, and adapt to current needs areas for reception and control patients. This space is the location of seven new individual boxes, one collective area, one office with adjoining room, 1 Office of Medical Laboratory 1, the nursing area where they have located the area of waste, and control and nursing office and space for active records.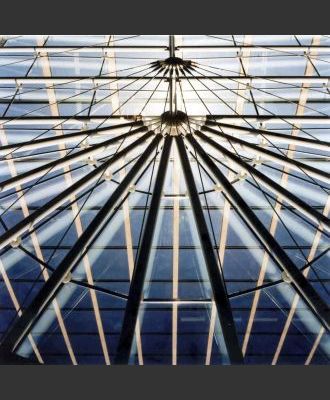 Gràcia, Barcelona.
The works included the refurbishment of Plants 5th, 6th and 19th of the building, approximately 700 m2. Training propping inner structural wall steel beam. Repair existing roof in modified area P6 and waterproofing with PVC sheet. Running ceilings registrable with different materials and plasterboard systems, Notson plates, and Orcal Armstrong Bioguard and plaster boards. Placing porcelain flooring and natural stone. Coating with tiled walls and maple veneered panels. Installing screens mixed with cherry wood and glass sinks Notson movable partitions. Replacing windows. Thumbnail maple veneer doors with security and access to hardware Ving, RF-60 doors paneled in maple wood, textured interior doors finished in anthracite gray lacquered. Furniture, decoration and painting. Extension and improvement of sanitation facilities, electricity, supply and installation of new lighting, firefighting, air conditioning, voice, data, paging and audiovisual preinstallation.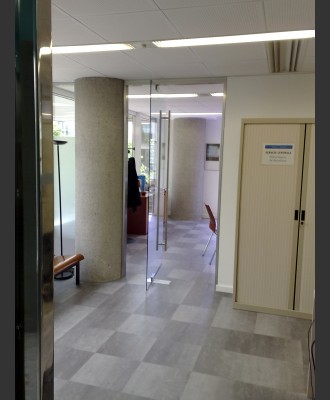 Ramblas - Barcelona City Council Libraries
Rehabilitation work inside local management in Libraries Consortium of Barcelona, located on La Rambla, is acting on a total area of 400 m2, with comprehensive reform of facilities, modification of inner work and cladding. Regenerate all new installations and pipelines telecommunications networks. Is optimized and redesigned power management and lighting fixtures and completely changing distribution. And it ends with new parquet floor coverings, plasterboard partition walls, screens and soundproofing.